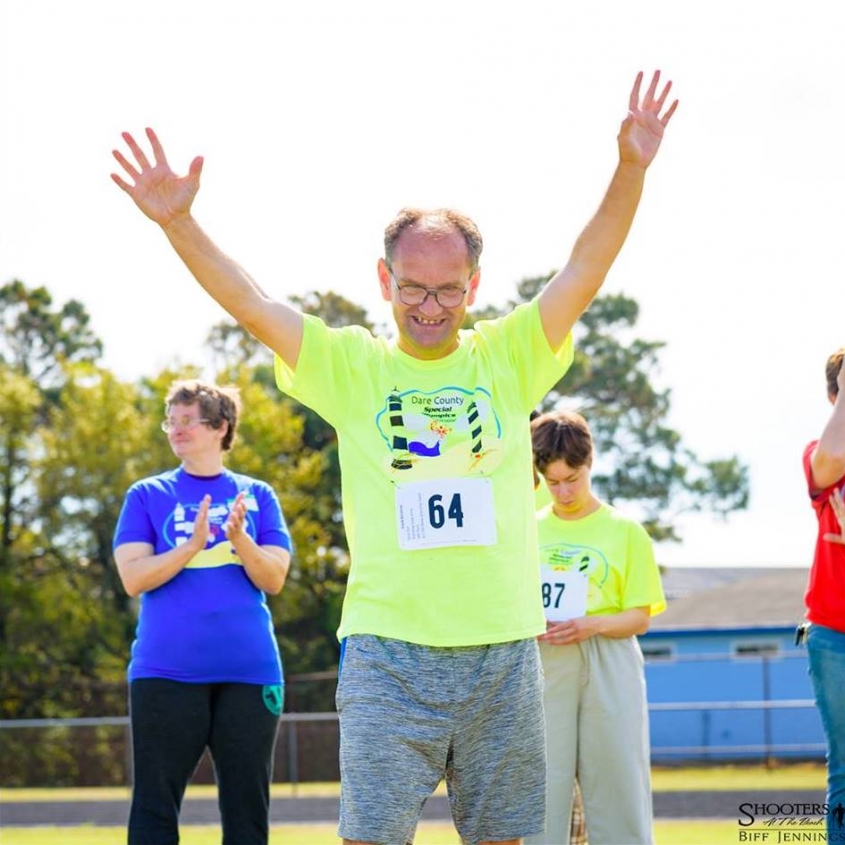 Now Accepting Applications for Special Focus Grants
The Outer Banks Community Foundation is now accepting applications for our annual Special Focus Grants. Areas of Special Focus include Animal Welfare, Aviation Education, and Opportunities for People with Disabilities. Applications must be submitted by Friday, April 26, 2019.
The Community Foundation has sustained a special focus on grants to help people with disabilities since 2014, thanks in part to a bequest from the late Pauline Wright. Mrs. Wright, who lived in both Jarvisburg and Southern Shores, bequeathed a house to the Community Foundation to award these grants.
Providing co-funds to help people with disabilities is the David Aycock Loy Endowment, which was established by his family to remember this boy who died too young from hemophilia complications. Donations in memory of David have a special focus on helping children with autism.
David Aycock Loy and Pauline Wright Grants are available to nonprofit organizations, schools, and government agencies, serving either Currituck or Dare residents, or both. In addition to an emphasis on helping children with autism, priority may also be given to assisting adults with Down syndrome. Applications for these grants must be submitted online using our web-based application.
Another area of special focus for the Community Foundation is animal welfare — supporting efforts to protect, rehabilitate, and care for animals, both domestic and wild. Animal grants will be drawn from the All God's Creatures Fund, the Adams-Brown Fund for Animals, and the Schiffman Fund for Animals. In this category, requests for $1000 or less may be made through a one-page letter that explains the project and how the grant money would be spent. Proof of tax-exempt status must be attached. If an organization has a larger project in mind, it can apply for matching funds through the online application.
Grant funds are also available this year through the Aviation Education Fund. Requests for $500 or less may be made through a one-page letter that explains the project and how the grant money would be spent. Applicants must also submit proof of tax-exempt status (e.g., 501c3 letter from the IRS). If an organization has a larger project in mind, it can apply for matching funds through the Community Foundation's online application.
In addition to these Special Focus Grants, the Community Foundation is also accepting applications for its general Community Enrichment Grants Program, which is open to any nonprofit for any kind of charitable project that benefits the Outer Banks. This includes: arts & culture; children & youth; education; the environment; disaster relief & prevention; historic interpretation & preservation; and other human services.
Most Community Enrichment Grants will support the direct costs of a charitable project or program (e.g., art supplies, educational materials). Additionally, the Community Foundation now offers grants to cover program staff wages, as well as other hard costs.
Community Enrichment Grants are also awarded for capacity-building projects, with a goal of enhancing a nonprofit's long-term effectiveness, financial stability, and/or program quality (e.g., computers, office equipment, strategic planning).
Program scholarship grants are also available; these are grants that enable a nonprofit to offer scholarships for its programs to participants in need. These scholarships would offset or reduce the participation fees normally charged for any sort of enrichment program, such as a day camp, educational offering, and/or after-school program.
Before submitting an application for any Special Focus or Community Enrichment Grant, prospective applicants should first review the guidelines and the FAQ online, and then contact Lorelei Costa at 252-261-8839 to discuss their projects. The deadline to apply for all grants is Friday, April 26. Grant decisions will be announced on Thursday, June 6.
Photo above by Biff Jennings, Shooters at the Beach.
https://obcf.org/wp-content/uploads/2019/03/31674118_10216446287097684_5334838698666098688_n.jpg
945
946
Nandy S
https://obcf.org/wp-content/uploads/2013/07/obcf-logo.png
Nandy S
2019-03-01 13:47:41
2019-05-05 12:21:51
Now Accepting Applications for Special Focus Grants