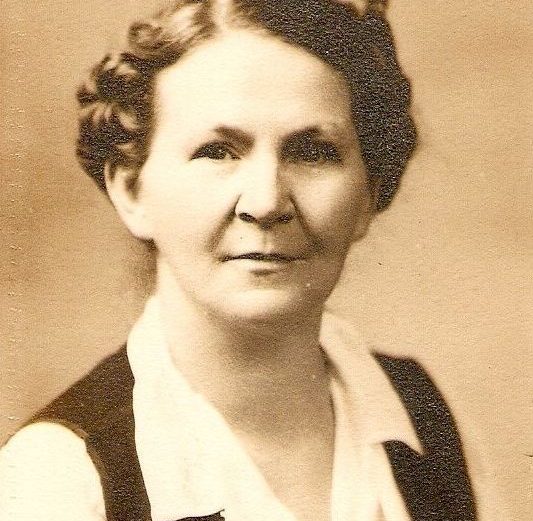 A Family Tradition of Giving
Story by Kip Tabb
The Inez Daniels Austin Scholarship is one of the largest scholarships awarded to graduating seniors from Hatteras Island. A merit-based award, it is named after a devoted teacher who believed in the potential of education and community.
And Inez's scholarship is growing; a surprise bequest from her daughter, Josephine Oden, who passed away in 2017, has just been added to the Inez Daniels Austin Scholarship Fund through the Outer Banks Community Foundation.
Inez Daniels Austin was bit of a trailblazer, although she probably did not think of herself in that way. Born in 1890 in Wanchese, Inez went away to college at a time when women did not yet have the right to vote.
"She went to UNC around 1915 and studied for two years," her grandson Jeff Oden said. "Even though at that time she did not receive her degree, she took a test given by the county back then and was deemed capable of teaching. She ultimately ended up teaching in Frisco, which is where my grandfather met her."
For more than 40 years, she taught school on Hatteras Island, mostly primary grades.
"That was the old schools back then. She taught four or five different grades," Jeff said. Almost every family who lived in Hatteras Village or Buxton had Mrs. Austin as a teacher.
Inez was a formidable woman, according to Jeff.
"She was pretty intimidating," he said. "She was no nonsense. That's what I remember most about her."
If she was intimidating, she was also inspiring and driven.
If there was any doubt about how important education was to Inez, it was resolved in 1966 when, at age 76, she enrolled in UNC to complete her degree.
She was not, however, able to complete her degree.
"Unfortunately cancer intervened, and she passed at the age of 79," Jeff said.
He remembers his grandmother still actively involved with the children of the community through her final illness. "She taught a kindergarten class at the local church in Hatteras until her death," he said.
The community spirit was always there, and was passed down from mother to daughter. Inez instilled in her daughter, Josephine, the same love of learning and independent spirit.
"My mom was big into education. She started out at Greensboro Women's College. Then she went to UNC. Went to their journalism school," Jeff said. "Worked at the (Elizabeth City) Daily Advance before she came home and married her childhood sweetheart, my dad."
The couple settled into life in Hatteras Village, raised their family, and built the Sea Gull Motel in 1955, which they managed for many years before they retired.
Josephine seems to have learned the lessons her mother was teaching, and the lessons she taught were not just in the classroom. Josephine was the first woman to serve on the Board of Directors for the Outer Banks Community Foundation, and, like her mother, was active in her church and community, volunteering at the Graveyard of the Atlantic Museum when she was well into her 90s, and working to give back to the place she called home.
The Inez Daniels Austin Scholarship, funded through a perpetual endowment by the Outer Banks Community Foundation since 1983, was the Community Foundation's first scholarship and one their first permanent endowments. It was started by Josephine and her family: sisters Sybil Skakle and Ramona Hunter, and sister-in-law Ruby Moser.
The scholarship, though, predates the Community Foundation. Research has found the first Inez Daniels Austin Scholarship was a $200 award given in 1976. By moving the scholarship to the Community Foundation to manage as a perpetual endowment fund, the family was assured there will always be a scholarship to award.
Already one of the more generous Outer Banks scholarships, a bequest from Josephine Oden, who passed away in July of 2017, will add substantially to the endowment.
"My mom has been very generous to the community. It's where she grew up," Jeff explained. "It's about my mom, and it's about my grandmom," he added.
With her bequest to the Inez Daniels Austin Scholarship endowment, Josephine Oden is creating a family legacy that treasures education, what it can mean for a community and the individuals who live there.
"The scholarship's for women. Not exclusively, but preferably. That's where she saw the need," Jeff said.
It is a legacy that Jeff seems eager to pass along, saying, "I'm proud of the fact that she has done that over time. One thing my mom said was: 'Be generous.' "
When Carissa Rausch was awarded the 2016 Inez Daniels Austin Scholarship, the $2600 scholarship meant the graduating senior knew she could pursue her lifelong dreams.
"That scholarship meant I was one step closer to becoming a nurse," she said.
"As a kid I knew I wanted a career that would help others," the second-year nursing student said. "What is important about nursing to me is that when I graduate I'll have the opportunity to help people, and use my skills to better their lives."
https://obcf.org/wp-content/uploads/2018/01/Inez-Daniels-Austin.jpg
693
533
Nandy S
https://obcf.org/wp-content/uploads/2023/10/OBCF-logo-primary-3c-web.png
Nandy S
2018-01-04 13:04:33
2022-05-26 11:24:55
A Family Tradition of Giving